 Affiliate
Membership
Affiliate Members are consultants, researchers, and other professionals not associated with larger companies or organizations in the industry, but nevertheless are interested in the OmniAir program.
They are permitted to attend committee and other meetings and enjoy the ability to comment on and review certification and other specifications before their presentation to the Board but have no voting rights.
per year Associate
Membership
Associate Members are the technical foundation of OmniAir committees and play the important role of helping to shape and design the certification programs and products and ensuring that the results reflect a true balance of perspectives and experience.
They are critical to maintaining the Consortium as the leading provider of certification services to the industry. Associate Members may also chair Committees.
per year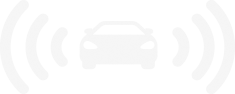 Executive
Membership
Executive Members are the managing directors of OmniAir and oversee the strategic development of the Consortium, its committees, and certification programs and services.
They serve on the Board of Directors, approve final protocols created by the technical committees, and dedicate their organizations' experts to support OmniAir's mission. The Executive Member level is the only level where members can be elected to serve as an officer or director.
per year